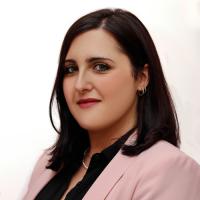 Scientific Discipline:
Tecnica delle costruzioni
Biography
Milena is a civil engineer graduated from University of Salento in 2020. During her master degree she carried out a traineeship in Ireland, Dublin, where she worked in a multidisciplinary professional consulting and design engineering practice. She discussed a thesis about the seismic risk classification and retrofit of an existing reinforced concrete building with traditional and innovative techniques evaluating structural and economic impact. She is currently a researcher fellow at the School for Advanced Studied of Pavia (Italy). Her research is focused on automed seismic design of non-structural elements with Building Information Modelling.