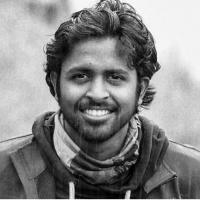 Biography
Naveen holds a Bachelor of Engineering in Civil Engineering and a Master of Engineering in Hydrology and Water Resources Engineering from Anna University, Chennai. During his master's program, he worked as a project student/intern at the National Remote Sensing Centre (NRSC), Govt. of India aiding the development and calibration of a near real-time operational hydrological model (NICES) for India. 
Prior to joining the University School for Advanced Studies IUSS Pavia, Naveen worked for six years as a catastrophe model developer for a leading reinsurance intermediary where he helped quantify the financial implications of catastrophes. His projects focused on perils related to inland and coastal flooding, storm surge and tsunami for countries in the APAC region. 
He is passionate about understanding and developing datasets, methods and tools that aid catastrophe risk assessment and management. He also enjoys food, travelling, mountains and loves football.