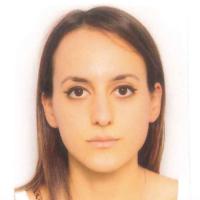 Scientific Discipline:
Tecnica delle costruzioni
Biography
She graduated from the Faculty of Civil Engineering at the University of Montenegro. During her specialization year, she was engaged as a design assistant by a company in Montenegro. She obtained her master's degree in Earthquake Engineering, completing courses at University of Grenoble and at IUSS Pavia, with a dissertation on 'Effects of pre-existing damage on fragility of RC frames buildings' under the supervision of Professor Paolo Bazzurro. After finishing Master and before enrolling in PhD studies, she worked for a private engineering firm in Montenegro as a structural designer.
Nevena's PhD research focuses on the effect of the earthquake sequences on the probabilistic seismic risk assessment in terms of both seismic hazard and vulnerability. Her work contains several aspects of the earthquake engineering practice, including probabilistic seismic hazard assessment, selection and scaling of ground motions, advanced numerical modelling, nonlinear seismic analysis and probabilistic loss assessment.
ResearchGate Profile: https://www.researchgate.net/profile/Nevena_Sipcic2
LinkedIn Profile: http://www.linkedin.com/in/nevena-%C5%A1ip%C4%8Di%C4%87-b957ab1b3