JOBFair | Autumn edition | October 11th 12th
Immagine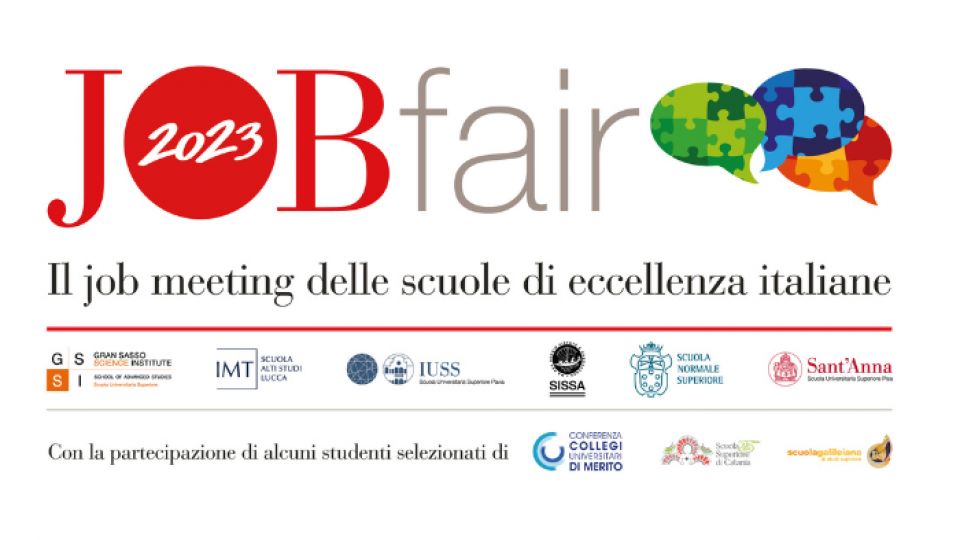 Testo
JOBFair is an outstanding opportunity to get in touch with some of the most important companies on the national scene: several orientation meetings will take place between leading companies and high-potential students, who, after having completed training courses of excellence, are going to enter the world of work.
JOBFair currently involves the six 'Scuole Universitarie Superiori' (Scuola Superiore Sant'Anna - project leader, Scuola Normale Superiore, Scuola IMT Alti Studi Lucca, IUSS Pavia, SISSA of Trieste and Gran Sasso Science Institute of L'Aquila) and JOBFair can be presented and recognised as the first job meeting of Italian Schools of Excellence.
In 2023, for the second year, two events are planned: the spring online edition on 18 May and the autumn on-site edition scheduled for 11 and 12 October 2023.
From 18 to 22 September presentations by main sponsoring companies will take place, while the official programme will be spread over two days: on 11 October are planned the opening ceremony and some job interviews, while the day of October 12 will be entirely devoted to on one-on-one job interviews, which will be held in-person at the Scuola Superiore Sant'Anna premises.
In order to participate, you must register on the https://jobfair-2023-autumn-edition.b2match.io/page-3801 and follow the given instructions.
Please note that a maximum number of slots is available. 
Monday 18 to Friday 22 September ONLINE Presentations of Main Sponsor Companies
Monday 18 September
3:00 p.m. - 4:00 p.m. Bending Spoons
4:30 p.m. - 5:30 p.m. Engineering
Tuesday 19 September
3:00 p.m. - 4:00 p.m. STMicroelectronics
4:30 p.m. - 5:30 p.m. Tinexta
Wednesday 20 September
3:00 p.m. - 4:00 p.m. Generali
4:30 p.m. - 5:30 p.m. Accenture
Thursday 21 September
3:00 p.m. - 4:00 p.m.Syngenta Biologicals
4:30 p.m. - 5:30 p.m. EssilorLuxottica
Friday 22 September
3:00 p.m. - 4:00 p.m. DAB Pumps
4:30 p.m. - 5:30 p.m. Pentair
***
JOBFair Programme 
Wednesday 11 October 2023
10:00 a.m. - 12:00 p.m. Job interviews
12:00 p.m. - 1:00 p.m. Opening Ceremony
2:00 p.m. - 4:00 p.m. Job interviews
7:00 p.m. – 10:00 p.m. Apericena at Collegio Tiziano Terzani situated in Via San Lorenzo 24, 26, 28. 
Thursday 12 October 2023
09:00 a.m. - 1:00 p.m. Job interviews
2:00 p.m. - 6:00 p.m. Job interviews
VENUE
Scuola Superiore Sant'Anna - Piazza M. della Libertà, 33 - 56127 Pisa, Italy
***
For any further enquiries please write to: placement@iusspavia.it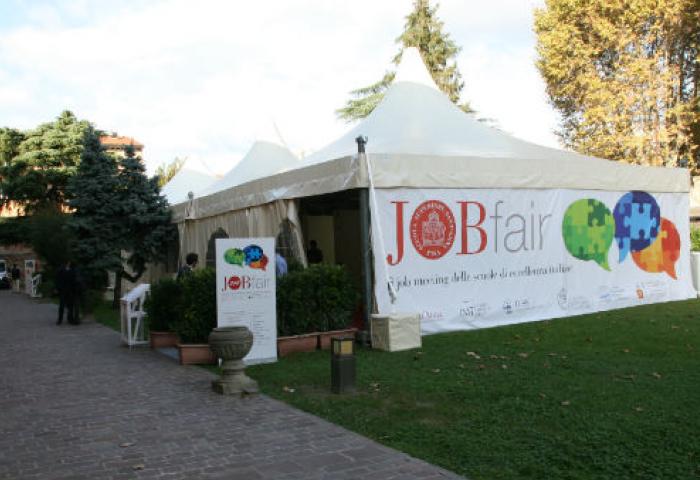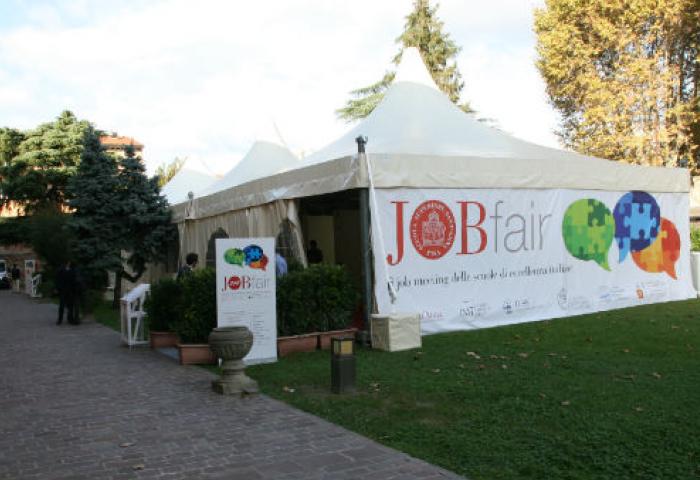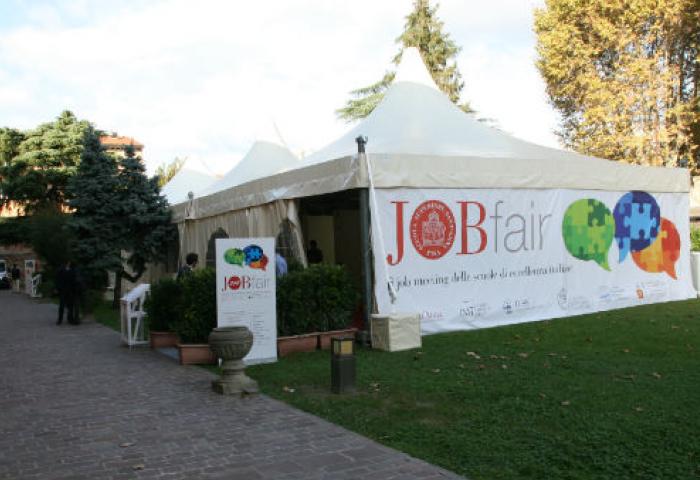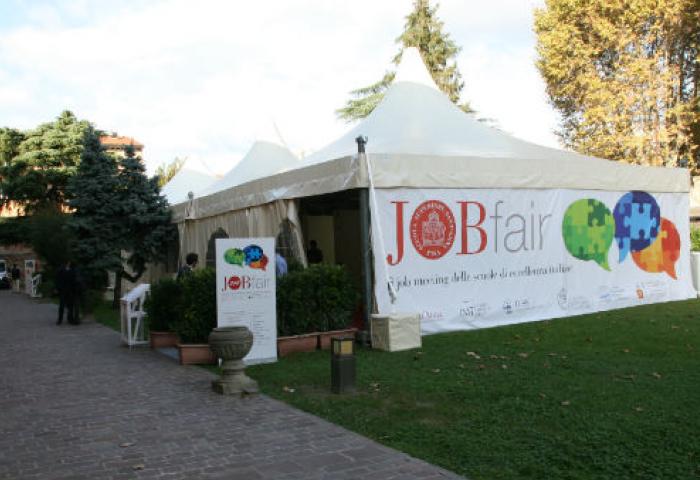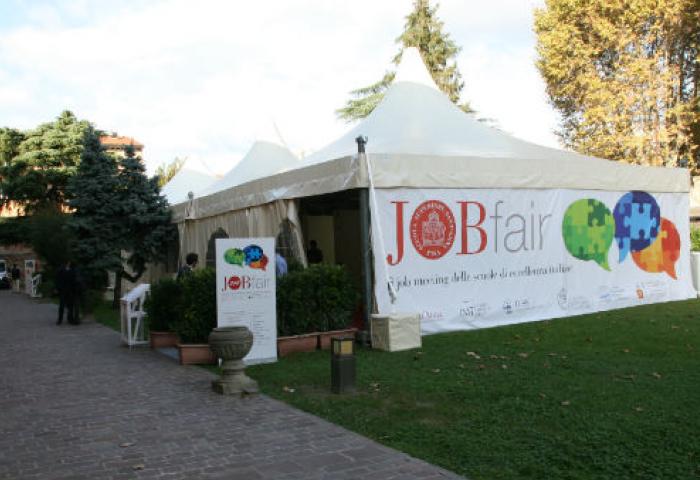 Titolo
Video JOBFair Edizione 2022