Immagine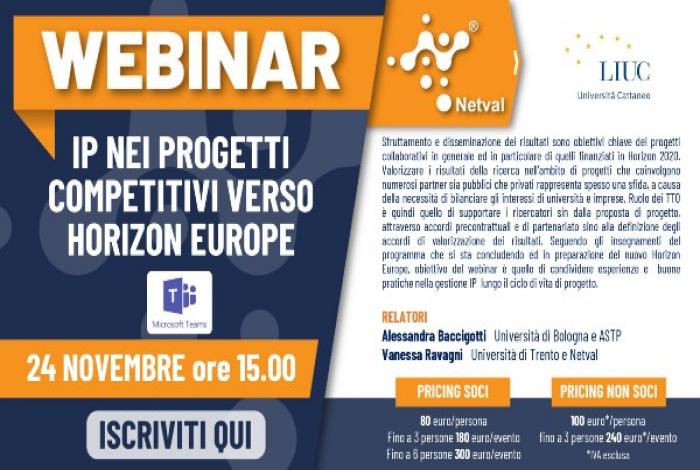 IP nei progetti competitivi verso Horizon Europe
Esposizione data
24 Novembre 2020
Paragrafo
Testo
"IP in competitive projects towards Horizon Europe",
in collaboration with LIUC - Cattaneo University, on the Microsoft Teams platform.
Interested parties can send their questions on the subject no later than November 20 to the secretary@netval.it, indicating in the subject "Questions for webinar Netval 24 November", in order to be able to deal with issues of major interest during the live broadcast. In full confidentiality of the sender, the questions will be grouped by subject and submitted to the speakers before the webinar.
More information and the programme can be found on the Netval website (https://netval.it/servizi/formazione/corsi-2020/)
As for the event registration, you must fill in the online form:
https://zfrmz.eu/JvZbP59Tkec38GZovJON