Immagine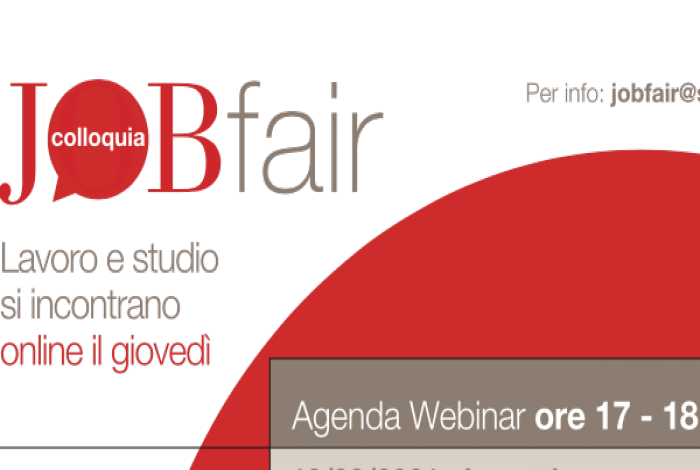 JOB FAIR COLLOQUIA | STMicroelectronics
Esposizione data
27 Maggio 2021
Paragrafo
Testo
Presentation of the company stmicroelectronics scheduled Thursday, May 27 at 17.00
ST is a global leader in semiconductors with smart and energy efficient products and solutions that power electronics at the heart of everyday life.
ST products are present everywhere, microelectronics can make a positive and innovative contribution in people's lives.  ST is synonymous with life.augmented.
Job Fair Colloquia is the new joint initiative of the six Schools of Excellence (Gran Sasso Science Institute de L'Aquila, Scuola IMT Alti Studi Lucca, Sissa Trieste, Scuola Superiore Sant'Anna di Pisa, Scuola Normale Superiore, Scuola Universitaria Superiore IUSS di Pavia) with the aim of making students and students aware of the activities and possibilities of integration of all the companies and organizations that have joined the JobFair 2020.
Registration link: https://bit.ly/3vUEoJr
POSTER