Immagine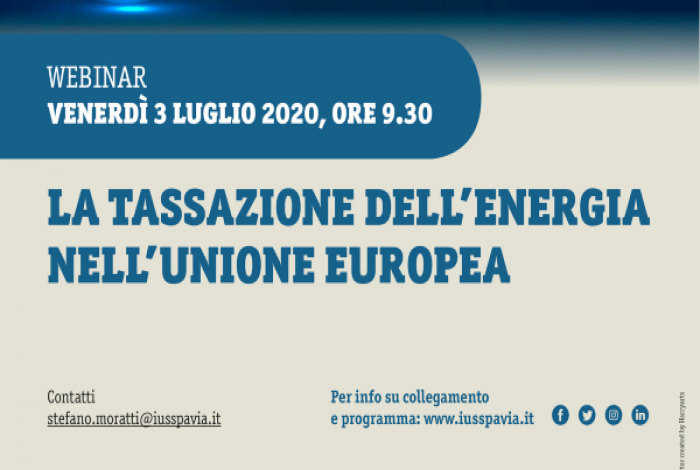 Webinar "La Tassazione dell'energia nell'Unione Europea"
Esposizione data
3 Luglio 2020
Paragrafo
Testo
WEBINAR Energy Taxation in the European Union
Friday 3 July 2020 at 9:30
A new energy taxation framework is taking shape in Europe, which will help to achieve the Union's strategic objectives in terms of the environment, climate and competitiveness. Energy taxation is, in fact, one of the most important tools to orient the economy towards new paradigms of development in line with the Paris Agreement. Based on the most recent speeches by the European institutions, the webinar aims to be an opportunity to discuss these issues from an economic and legal point of view.

Inscription
Program