MATTAVELLI GIULIA CAMILLA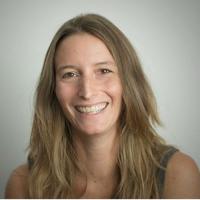 Scientific Discipline:
Psicobiologia e psicologia fisiologica
Biography
Giulia Mattavelli is Associate Professor of Psychobiology and Physiological Psychology at the University School for Advanced Studies (IUSS) of Pavia, she is member of the Iuss Cognitive Neuroscience Center (ICoN) and of the IUSS-Maugeri Cognitive Neuroscience Laboratory. She graduated in Clinical Psychology and Neuropsychology in 2008 and she obtained her PhD in Experimental Psychology, Linguistics and Neuroscience at the University of Milano-Bicocca in 2013. From 2014 to 2019 she worked as postdoctoral research fellow at the Department of Psychology of the University Milano-Bicocca, and then as senior researcher at IUSS Pavia (2019-2022). Her main research interests concern the brain circuits involved in emotion recognition and decision-making, exploring with neurostimulation and neuroimaging methods the physiological and pathological mechanisms underpinning emotion processing and decision-making, in healthy and clinical populations. She is also interested in the application of non-invasive brain stimulation techniques (transcranial magnetic stimulation and transcranial direct current stimulation) to investigate the neural correlates of cognitive functions and the potential application of these techniques as treatment tools in different clinical populations, with particular attention to eating disorders.