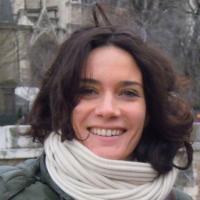 Scientific Discipline:
Filosofia e teoria dei linguaggi
Biography
Giulia Piredda is a senior researcher in Philosophy and Theory of Language at IUSS, where she is member of the Linguistics & Philosophy IUSS Center (L&PIC). Her primary research interests are in the philosophy of mind and philosophy of cognitive science, while recently she also deals with philosophy of emotion and philosophy of technology. 
She graduated in Philosophy at the University of Rome La Sapienza (2003), where she also defended her PhD in Philosophy (2007). She has been Associate Post-doc at Institut Jean Nicod in Paris (2007-2008) and then a two-year research fellow at the University of Cagliari (2010-2012), where she held several teaching positions in Philosophy of Language and in Pedagogy (2010-2013). At IUSS she has been a junior researcher  since 2019 and a research fellow since 2015. In 2018 she obtained the National Academic Qualification as Associate Professor in the area "Philosophy of Language" (11/C4).