Immagine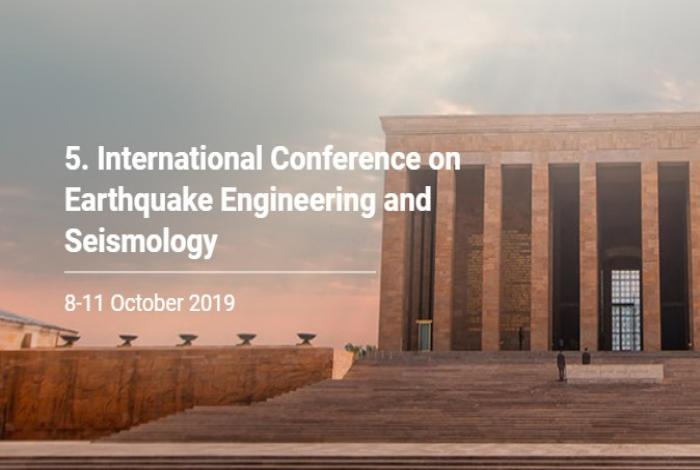 Fifth International Conference on Earthquake Engineering and Seismology
Esposizione data
8 Ottobre 2019
Paragrafo
Testo
Middle East Technical University (METU), Culture and Convention Center
Üniversiteler, Dumlupınar Bulvarı No:1, 06800 Çankaya/Ankara
La 5ª Conferenza Internazionale sull'Ingegneria e la Sismologia dei terremoti (5ICEES) che si svolge tra '8 el'11 ottobre ad Ankara, in Turchia, sarà ospitata dal Dipartimento di ingegneria civile del Middle East Technical University (METU).
La Conferenza, che si riunisce ogni due anni dal 2011, è organizzata dalla Earthquake Engineering Association of Turkey (EEAT),
con l'obiettivo di riunire ricercatori nazionali e internazionali al fine di confrontarsi sulle problematiche relative ai fenomeni  sismici e  condividere tra i massimi esperti del settore le più recenti attività di ricerca.
Durante i primi tre giorni della Conferenza nella quale si alternano sessioni parallele su temi specifici tra esperti provenienti da numerose università ed enti di ricerca, parteciperanno i docenti della Scuola Universitaria Superiore IUSS di Pavia. In particolare il Prof. Ricardo Monteiro terrà una relazione sul tema Evaluation of different approaches for computation of expected annual seismic losses of rc bridge portfolios. 
In occasione del collocamento a riposo del Prof. Haluk Sucuoğlu (METU) è stato organizzato un seminario speciale che vede tra i più illustri ricercatori nazionali e internazionali invitati, il Prof. Gian Michele Calvi, Ordinario di Tecnica delle costruzioni dello IUSS Pavia, che presenterà una relazione su Revisiting Earthquake Resistant Desig.
For more info:http://www.5icees.com/