Immagine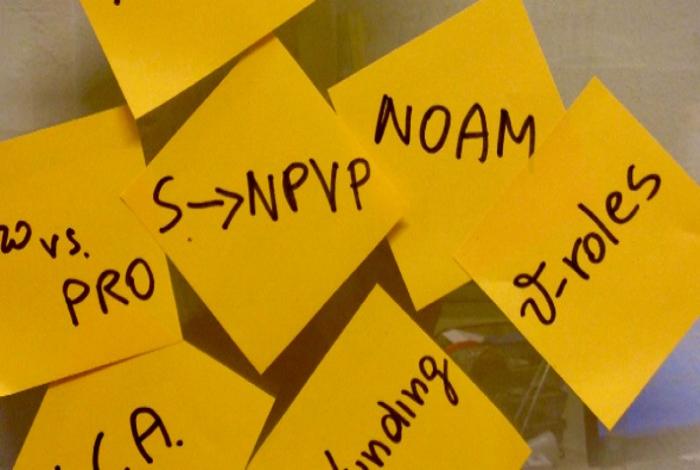 IUSS Theoretical Linguistic Seminars
Esposizione data
5 Luglio 2021
Paragrafo
Testo
Scuola Universitaria Superiore IUSS Pavia
Linguistics & Philosophy IUSS Center (L&PIC)
IUSS Theoretical Linguistic Seminars
SymSyn Project – Symmetry in Syntax
Experimental Pragmatics Project
 
"BEYOND AVERAGE EFFECTS: WHAT CAN WE LEARN FROM INVESTIGATING VARIABILITY IN LANGUAGE PROCESSING? TWO EXAMPLES FROM MORPHOLOGICAL PROCESSING"

July 5th 2021, 16.30 – 18.00
Speaker:  
Laura Anna Ciaccio – Freie Universitaet Berlin
Discussant:
Valentina Bambini – IUSS Pavia 
Abstract:
Recent psycholinguistic research has witnessed an increasing interest in variability in language processing, with a growing consensus that language processing mechanisms are intrinsically variable, as a reflection of a flexible system. In my talk, I will present fidings from two morphological processing studies focusing on two types of variability – variabily across individuals and variability across trials. I will show that, by taking variability as direct object of investigation, we can additionally detect effects that would not be observable at group-level, which would lead to at least partially wrong conclusions. I will therefore conclude that going beyond average effects can crucially inform current language processing theories and provide better descriptions of the cognitive mechanisms we wish to understand.
Le persone interessate possono seguire il seminario al seguente link:
https://iusspavia.zoom.us/j/96370197118   
Info: matteo.greco@iusspavia.it