Immagine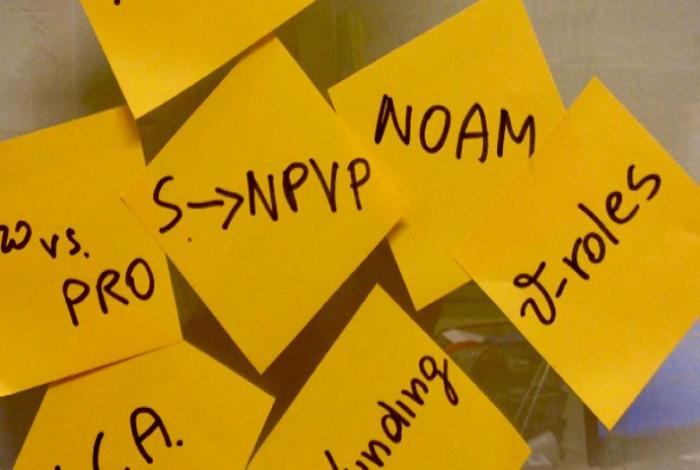 IUSS Theoretical Linguistic Seminars
Esposizione data
10 Maggio 2021
Paragrafo
Testo
Scuola Universitaria Superiore IUSS Pavia
Linguistics & Philosophy IUSS Center (L&PIC)
IUSS Theoretical Linguistic Seminars
SynSym Project – Symmetry in Syntax
"GIVE ME A TWO-WORD PHRASE AND I'LL EXPLAIN ALL THE SANSKRIT SYNTAX YOU NEED (PĀṆINI'S WORD)"

May 10th 2021, 14.30 – 15.30
Speakers: 
Tiziana Pontillo – Università degli Studi di Cagliari
Andrea Moro – IUSS Pavia
Abstract: 
In Pāṇini's grammar, two capital rules govern all the syntactic relations and allow speakers to manage both (verbal and nominal) sentences and morphological syntagms (i.e. mainly compounds and denominal derivative nominal stems). These two rules are respectively an overarching non-redundancy principle and a semantic constraint which makes the meaning equivalence between the morphological syntagms and their constituent analysis mandatory.  It will be shown that a fresh picture of Pāṇini's grammar emerges from the interaction of the two rules, the main characteristics of this picture being: the binary character of every combination of inflected words (without resorting to the notion 'sentence'); the crucial role of compound-typologies as specimens on which the not elsewhere classified binary combinations can be modeled.
Use the following link to attend:
https://iusspavia.zoom.us/j/8700221458
Info: matteo.greco@iusspavia.it