Immagine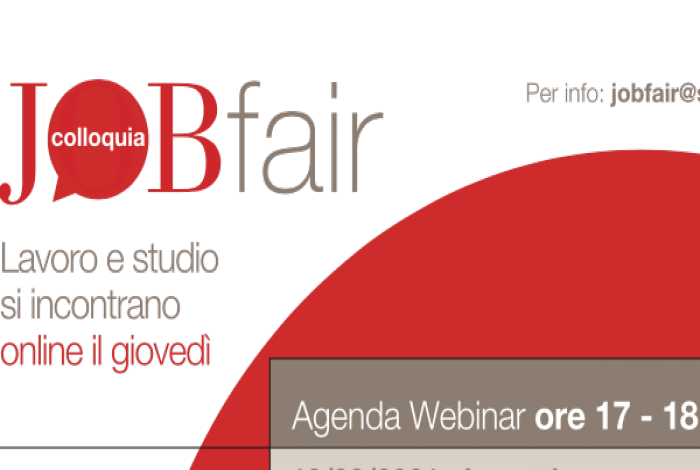 JOB FAIR COLLOQUIA | Deloitte
Esposizione data
8 Luglio 2021
Paragrafo
Testo
Presentation scheduled Thursday, July 8 at 17.00 of the company Deloitte 
Deloitte offers Audit & Assurance, Consulting, Financial Advisory, Risk Advisory, Tax and Legal services to clients in the public and private sectors.
Thanks to a network of companies present in over 150 countries, Deloitte uses international expertise and a deep knowledge of the local territory to help customers achieve their business objectives.
Job Fair Colloquia is the new joint initiative of the six Schools of Excellence (Gran Sasso Science Institute de L'Aquila, Scuola IMT Alti Studi Lucca, Sissa Trieste, Scuola Superiore Sant'Anna di Pisa, Scuola Normale Superiore, Scuola Universitaria Superiore IUSS di Pavia) with the aim of making students and students aware of the activities and possibilities of integration of all the companies and organizations that have joined the JobFair 2020.
Registration link: https://bit.ly/3vUEoJr
POSTER