Immagine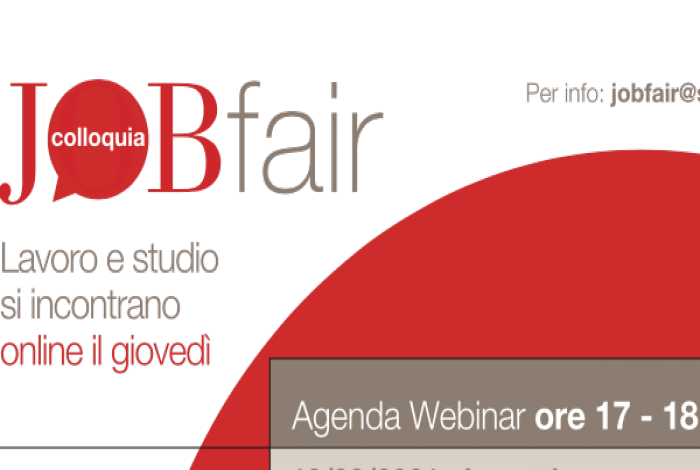 JOB FAIR COLLOQUIA | INTERSOS
Esposizione data
29 Aprile 2021
Paragrafo
Testo
Presentation of INTERSOS on Thursday 29 April at 17.00
INTERSOS is an Italian humanitarian organization at the forefront of serious emergencies to bring immediate assistance and aid to the victims of war, violence, natural disasters and extreme exclusion, with particular attention to the protection of the most vulnerable people.
The areas of intervention are those of basic needs such as the right to food, water, health, protection and education.

Job Fair Colloquia is the new joint initiative of the six Schools of Excellence (Gran Sasso Science Institute de L'Aquila, Scuola IMT Alti Studi Lucca, Sissa Trieste, Scuola Superiore Sant'Anna di Pisa, Scuola Normale Superiore, Scuola Universitaria Superiore IUSS di Pavia) with the aim of making students and students aware of the activities and possibilities of integration of all the companies and organizations that have joined the JobFair 2020.
Registration link: https://bit.ly/3vUEoJr