Immagine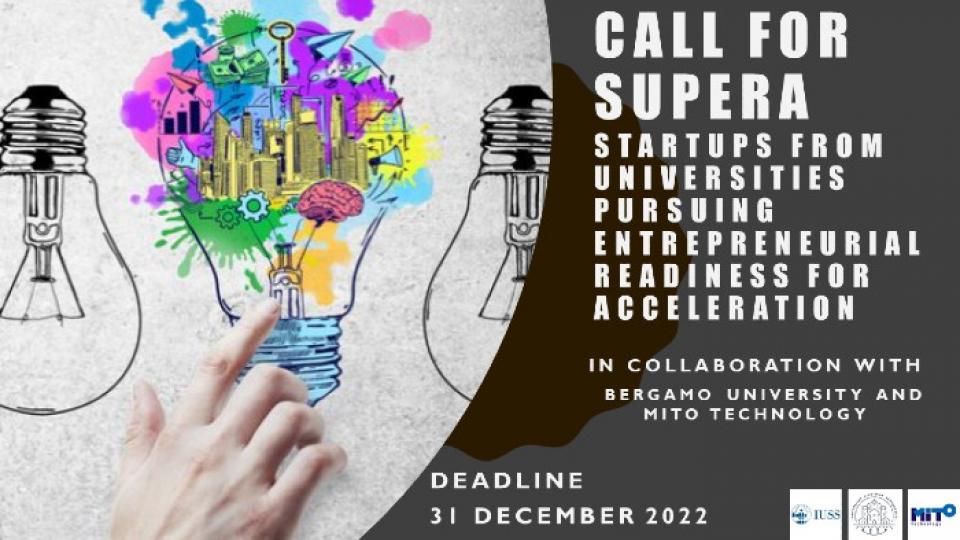 PROGETTO SUPERA - Startups from Universities Pursuing Entrepreneurial Readiness for Acceleration
Paragrafo
Testo
The call is an initiative of the SUPERA consortium, formed by three key stakeholders: Scuola Universitaria Superiore IUSS and Università degli Studi di Bergamo with the support of MITO Technology, a technology  dedicated to the identification, selection and training of promising startups and teams that will have easier access to the wide range of networks and applications promoted by Cariplo Factory at Milano Innovation District (MIND).
Interested applicants are invited to apply through the dedicated PoC portal: https://application.progressttfund.it/en/program/8-winter-call-2022/application.
The call will be open until December 31, 2022.