Immagine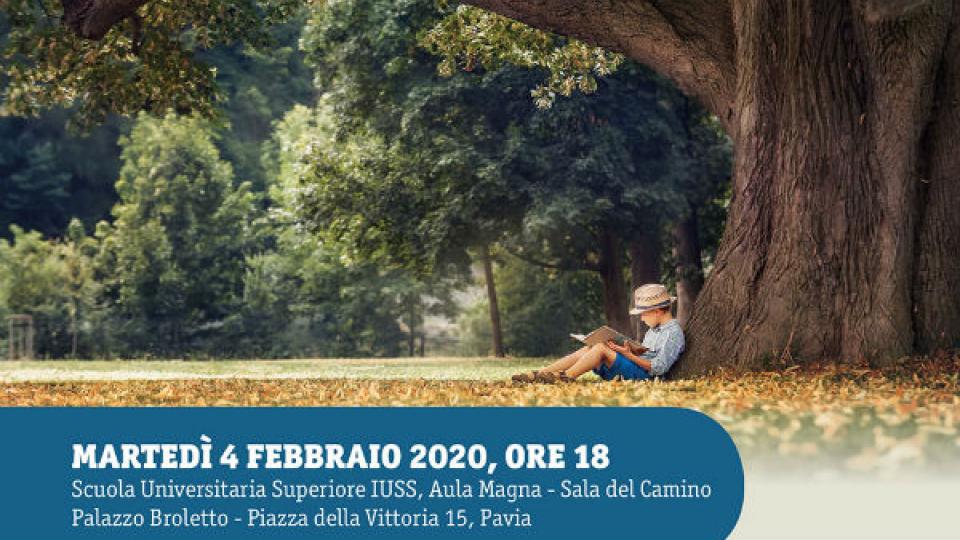 Un genere 'fradicio di umanità': romanzo, etica, realtà
Paragrafo
Testo
Martedì 4 febbraio ore 18:00
Scuola Universitaria Superiore IUSS
Aula Magna - Sala del Camino
Palazzo del Broletto, Piazza della Vittoria 15, Pavia 
Solo il romanzo, ha scritto Vargas Llosa, è oggi in grado di fornire una «conoscenza totalizzante e in presa diretta dell'essere umano»; solo il romanzo riesce ad «arricchire in maniera immaginaria la vita». Vero? Falso? Solo parzialmente vero? L'intervento si propone di analizzare i mutamenti stilistici e strutturali della forma romanzo nella contemporaneità per indagarne nuovamente il potenziale etico e gnoseologico.
Raffaello Palumbo Mosca insegna Letteratura italiana contemporanea all'Università di Torino. Precedentemente ha insegnato presso la University of Chicago e la University of Kent. Ha pubblicato saggi su autori moderni e contemporanei (Gadda, Proust, Manganelli, Franchini, Saviano, tra gli altri) e sulle connessioni tra romanzo ed etica sulle principali riviste di settore italiane e americane (MLN, Lettere Italiane, Studi
Novecenteschi, etc.). Con L'invenzione del vero. Romanzi ibridi e discorso etico nell'Italia contemporanea (Gaffi, 2014) ha vinto il premio Tarquinia Cardarelli per l'opera prima di critica letteraria. Scrive sulla "Domenica" del Sole 24 Ore ed è nella redazione della rivista Nuovi Argomenti. Il suo ultimo libro è La realtà rappresentata. Antologia degli studi sulla forma-romanzo 2000-2016 (Quodlibet, 2019).
Introduce
Andrea Moro
Professore Ordinario di Linguistica generale Scuola Universitaria Superiore IUSS di Pavia
Interviene
Raffaello Palumbo Mosca
Docente di Letteratura italiana contemporanea Università degli studi di Torino
INGRESSO LIBERO
Contatti: terzamissione@iusspavia.it – 0382 375856
Evento organizzato nell'ambito delle attività di Public Engagement
Data di pubblicazione 28-01-2020