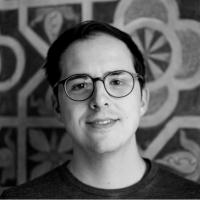 Scientific Discipline:
Logica e filosofia della scienza
Biography
Luca Zanetti (1991) is Lecturer in Logic and Philosophy of Science (RTDa) at IUSS Pavia. He held postdoctoral positions at IUSS (2019-21) and Politecnico di Milano (2021-22). He obtained a Ph.D. in Cognitive Neuroscience and Philosophy of Mind from IUSS in 2019. During his Ph.D. he visited the Dept. of Philosophy of the University of Oslo (2018; 2019) and the Dept. of Linguistics and Philosophy of the Massachusetts Institute of Technology (2019). For 2022/23 he has been appointed Visiting Scholar at the Center for Philosophy of Natural and Social Sciences (CPNSS) of the London School of Economics (LSE) and Visiting Researcher at the Center for Philosophy and the Sciences (CPS) of the University of Oslo. He specialised in philosophy of mathematics, general philosophy of science, and logic. At IUSS he runs a three-years project on normative uncertainty in epistemology, decision theory, and meta-ethics.