Immagine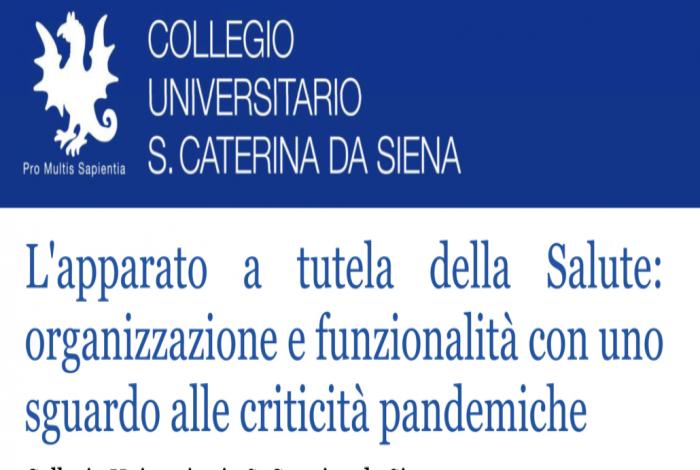 4-25 marzo 2021 – Corso Monografico ADE | Collegio S. Caterina da Siena
Paragrafo
Testo
4-25 March 2021 - ADE Monographic Course "The apparatus for the protection of health: organization and functionality with a look at pandemic criticalities".
Coordinator: prof. Livio Pietro Tronconi (University of Pavia)
The monographic course, recognized by the Faculty of Medicine and Surgery as A.D.E. (1 CFU), is aimed at teaching solutions to common problems that can be encountered on the territory. Registrations are open to a maximum of 150 students, with precedence to the 6 year.
The cycle of meetings is recognized by the IUSS Higher University School as an extra educational activity within the Ordinary Courses.
The course is structured in four lessons starting at 21, lessons will be available online on the platform ZOOM.
Program 
4 March 2021: "The evolution of the organization of the health system after World War II"
11 March 2021: "The organization of the hospital between reforms and counter-reforms"
18 March 2021:"Patient self-determination and health documentation"
25 March 2021: "The responsibility of the health professions"
Registration online from 15 to 26 February 2021, filling in the form available at Link
Poster