Immagine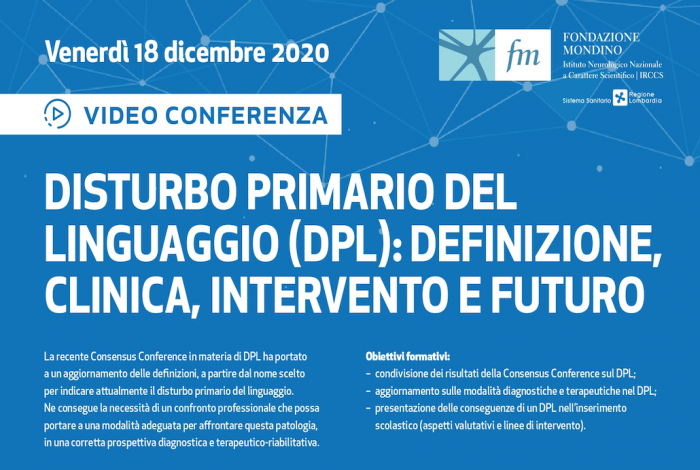 IRCCS Fondazione Mondino | Video Conferenza "Disturbo Primario del Linguaggio (DPL)
Esposizione data
18 Dicembre 2020
Paragrafo
Testo
On December 18 from 9.00 to 13.30 the IRCCS Fondazione Mondino promotes a Video Conference entitled "Primary Language Disorder (DPL): definition, clinical, intervention and future".
The recent Consensus Conference on DPL led to an update of the definitions, starting from the name chosen to indicate the primary language disorder. 
The aim of the event is a comparison that can generate an adequate way to deal with DPL in a correct diagnostic and therapeutic-rehabilitation perspective.
Registration, free of charge, is mandatory at http:///corsi.mondino.it/corsi_list.php will then be sent via e-mail the link to which you can connect to participate in the Video Conference.
The event is ECM-CPD accredited (n. 4 credits); the learning test must be taken online as soon as the event is over; regardless of the credits, the certificate of participation will be issued.