Immagine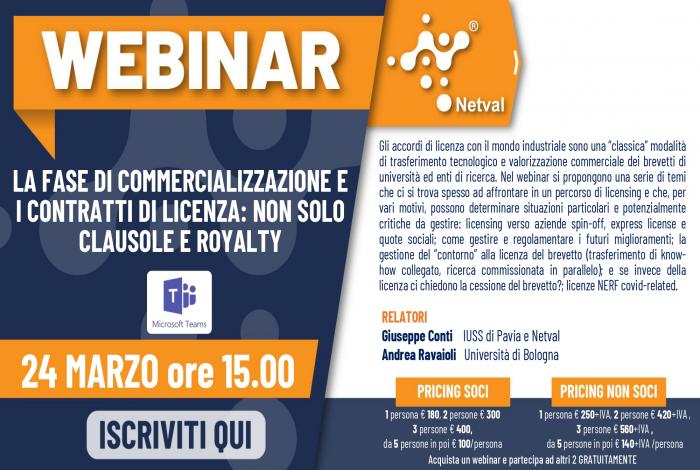 "La fase di commercializzazione e i contratti di licenza: non solo clausole e royalty"
Esposizione data
24 Marzo 2021
Paragrafo
Testo
RAPPORTEURS
Giuseppe Conti IUSS University School of Pavia and Netval
Andrea Ravaioli University of Bologna
24 March at 15.00
Licensing agreements with the industrial world are a "classic" mode of technology transfer and commercial exploitation of patents of universities and research bodies. In the webinar we propose a series of topics that we often face in a licensing path and that, for various reasons, can determine particular situations and potentially critical to manage: licensing to spin-off companies, express license and shares; how to manage and regulate future improvements; the management of the "outline" to the patent license (transfer of related know-how, research commissioned in parallel); and if instead of the license we ask for the assignment of the patent? ; covid-related NERF licenses.
More information: https://netval.it/servizi/formazione/corsi-2021/