Immagine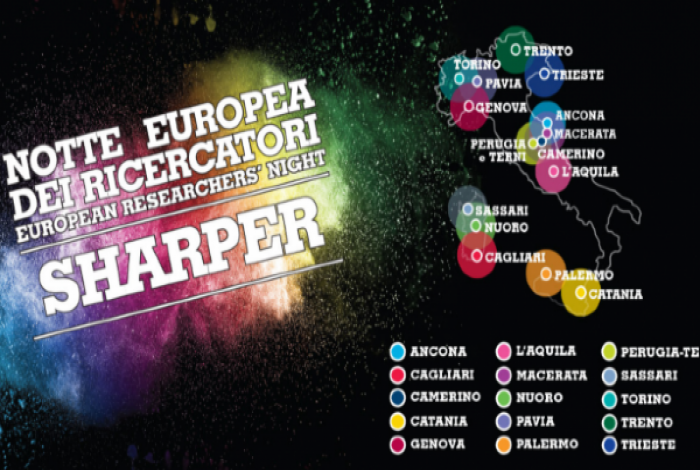 SAVE THE DATE - SHARPER Researchers' Night
Esposizione data
24 Settembre 2021
Paragrafo
Testo
The SHARPER project was created to respond to the need to enhance the figure of researchers and researchers and their role in society. To achieve this, the central idea of Sharper's promoters was, since 2013, to interpret the Night as a festive opportunity to share with the general public the passions that animate researchers in their work discovering that these passions are common to everyone.
SHARPER takes place on 24 September 2021 in the cities of Ancona, Cagliari, Camerino, Catania, Genoa, L'Aquila, Macerata, Nuoro, Palermo, Pavia, Perugia, Sassari, Terni, Turin, Trento and Trieste to tell the passion, the discoveries and challenges of researchers across Europe through exhibitions, shows, concerts, games, conferences and hundreds of other initiatives aimed at the general public.
The national project SHARPER is coordinated in Pavia by INFN Pavia with the involvement, among the different partners in Pavia, of the IUSS Higher University School.