Immagine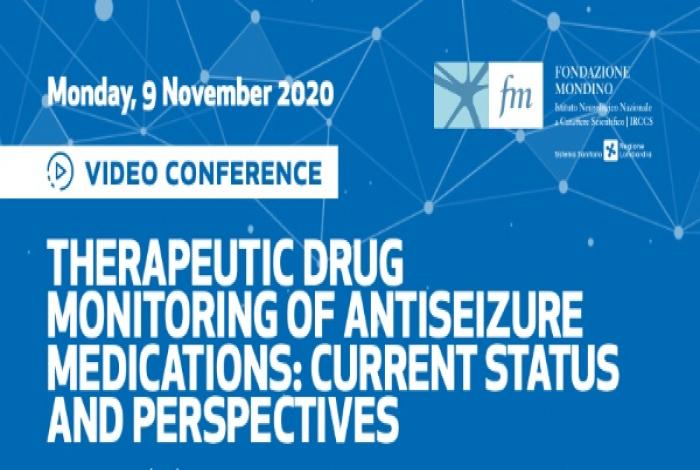 Therapeutic drug monitoring of antiseizure medications: current status and perspectives | IRCCS Fondazione Mondino
Esposizione data
9 Novembre 2020
Paragrafo
Testo
Video Conference – Therapeutic drug monitoring of antiseizure medications: current status and perspectives
Monday, 9 November 2020 / 11.00 a.m. – 13.00 p.m.
Introduction
Antiseizure medications (ASMs) are the mainstay of the treatment of epilepsy. There are currently 27 marketed ASMs, most of which are subject to therapeutic drug monitoring (TDM). The concept of TDM for ASMs has changed profoundly over the years, moving from the simple measurement of drug concentration in biological fluids and development of new analytical techniques in the early sixties to a fundamental role in the individualized management of therapy. The wide pharmacokinetic variability of ASMs results in extensive variability in serum drug concentrations among patients receiving the same dose. Moreover, serum ASM concentrations can vary over time within individuals due to drug interactions, physiological changes in drug clearance, the impact of comorbidities, and changes in adherence. TDM can be highly beneficial in guiding dose adjustments in these situations. TDM is particularly valuable in clinical settings associated with prominent inter- and intra-individual pharmacokinetic variability, such as pediatric age, pregnancy, the elderly and patients on polytherapy. The aim of this symposium is to provide an overview of current evidence on the rationale, indications and implementation of TDM of ASMs in clinical practice.
Official language English
Online registration is required at the link http://corsi.mondino.it/corsi_list.php (after registering your data on the platform).
Non-Italian participants must send their registration by e-mail to ecm@mondino.it.
The link to take part to the Video Conference, will be sent by e-mail to all the participants.
ECM credits for italian participants
Provider IRCCS Fondazione Mondino n. 5467. Obiettivo formativo di processo n. 3: Documentazione Clinica. Percorsi Clinico-Assistenziali/Diagnostici/Riabilitativi, Profili di Assistenza – Profili di Cura
L'evento è accreditato in ambito ECM-CPD (n. 2 crediti formativi) per le seguenti figure professionali: biologo; chimico (chimica analitica); farmacista (farmacia ospedaliera e territoriale); medico chirurgo (biochimica clinica, farmacologia e tossicologia, medicina generale (medici di famiglia); neurofisiopatologia; neurologia; neuropsichiatria infantile; patologia clinica (laboratorio analisi chimico-cliniche e microbiologia); pediatria; pediatria (pediatri di libera scelta); psichiatria); tecnico neurofisiopatologia; tecnico sanitario di laboratorio biomedico.
Training office IRCCS Mondino Foundation
Silvia Molinari
E-mail: formazione.informazione@mondino.it