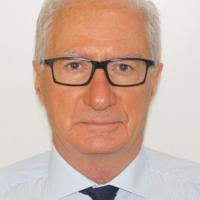 Biography
Amedeo Santosuosso has been since October 2022 an Extraordinary Professor on a defined-time at IUSS Pavia University School of Higher Education, in the class of Philosophy of Law.
From 1978 to 2019 he served as a judge, in the last period as President of both the First Civil Chamber and the Specialized Business Chamber of the Court of Appeal of Milan.
At the same time, he has had an intense teaching and research activity in academia in Italy and abroad, on the main frontier topics between science, technologies, and law. 
The current focus of his research is on artificial intelligence, digital technologies, and law.
The hallmark of his work is to capture the twofold movement whereby, on the one hand, law regulates new applications of technology, and, on the other hand, the new technological environment retroacts on law by transforming it (according to a "molecular vision of law" of which he is a proponent). 
September 2021 to January 2023: Part-time professor at the Robert Schumann Center for Advanced Studies at the European University Institute (Florence, I). 
2018, appointed as a member of the World Commission on the Ethics of Scientific Knowledge and Technology (COMEST -UNESCO) for the four-year term 2018-2021 (renewed until 2025). He currently coordinates the COMEST Working Group on Climate Engineering Ethics.
On behalf of the Government of Italy, Professor A. Santosuosso participated as an expert in international intergovernmental negotiations on the elaboration of the UNESCO Recommendation on the Ethics of Artificial Intelligence (April – June 2021). 
He was also member of the Ethics Working Group at the IAEA Technical Meeting on Artificial Intelligence for Nuclear Technology and Applications (October 2021). 
December 2015 – December 2017: Coordinator of the national Justech pilot project (sponsored by the Ministry of Justice to improve the use of information technology in criminal and civil courts)
Since 2015: fellow at the Center for Legal Innovation (CLI), Vermont Law School (USA)
Since 2014, he has been regularly invited to the Annual Conference of the Gruter Institute for Law and Behavioral Research, USA (Squaw Valley, California), where he has presented papers on various topics on technology and law.
Among the founders in 2004 of the Interdepartmental Research Center European Centre for Law, Science and New Technologies (ECLT) at the University of Pavia, he has been its Scientific Director since 2015.
From AY 2004-2005 to AY 2021-2022: adjunct professor of Law, Science and New Technologies, Department of Law, University of Pavia (I).