BARATTIERI DI SAN PIETRO CHIARA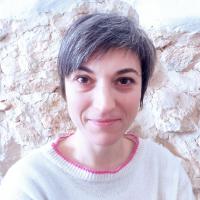 Biography
Chiara Barattieri di San Pietro is a postdoc research fellow in Linguistics at the IUSS University School for Advanced Studies. Chiara is currently working on a research project on social communication in healthy ageing titled "Promoting healthy ageing by enhancing social interactions: intervention on the pragmatics of communication and theory of mind" (PragmaToM - Scientific PI for IUSS: Prof. Valentina Bambini).
Chiara has previously worked as a postdoc fellow at the University of Florence on a research project investigating the relationship between linguistic ambiguity and text comprehension. In 2021 she worked as a postdoc fellow at the University of Milano-Bicocca, where she defended her PhD thesis in Psychology, Linguistics and Cognitive Neurosciences titled "Semantic and syntactic modifications in schizophrenia spectrum disorders".
She is currently attending the Swetaly mentorship programme at Gothenburg University.
Her research interest focuses on computational and psycholinguistic approaches to studying language disorders in psychiatric and neurological conditions.