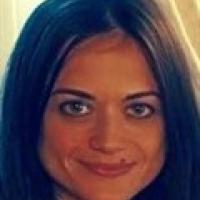 Scientific Discipline:
Psicobiologia e psicologia fisiologica
Biography
Eleonora Catricalà is Associate Professor (M-PSI/02 - Psychobiology and Physiological Psychology) at the Institute of Advanced Studies (IUSS) of Pavia. She graduated in Experimental Psychology at the University of Florence, and obtained her PhD in Experimental Psychology, Linguistics and Cognitive neuroscience at the University of Milano-Bicocca. She has been research fellow at the Laboratory of Cognitive Neuroscience of San Raffaele Vita Salute University, and visiting research fellow at the Psychology department of the University of Wisconsin-Madison. Since 2011 to 2014 she worked at Carlo Besta Neurological Institute in Milan, developing an experimental neuropsychology service. She worked as postdoctoral fellow (2014-2016) and then as senior researcher (2016-2020) at IUSS, Pavia. Since 2006, she has teaching positions at the Faculty of Psychology of Vita-Salute San Raffaele University. She is ad-hoc reviewer for several indexed scientific journals. Her main interest is to investigate the organization and the neural correlates of language and semantic memory, through a multidisciplinary approach, including behavioral, neuropsychological, neuroimaging and neurostimulation studies in healthy subjects and neurogenerative diseases (i.e. Alzheimer's Disease, Primary Progressive Aphasia, and Frontotemporal Lobar Degeneration).