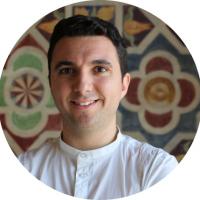 Scientific Discipline:
Glottologia e linguistica
Biography
Luca Bischetti is a postdoctoral research fellow at the University School for Advanced Studies IUSS Pavia as part of the "Assessment and treatment of communicative pragmatic abilities in neurological and psychiatric disorders: feasibility and clinical efficacy" program – Bando GR – Finalizzata (Research Project Supervisor at IUSS: Prof. Dr. Valentina Bambini).
He obtained his Ph.D. in Philosophy of Mind and Cognitive Neuroscience at the University School for Advanced Studies IUSS Pavia in April 2020, with a doctoral thesis entitled Humor and Theory of Mind: is the comprehension of different types of jokes influenced by mentalizing skills?.
His research interests lie in the field of neurolinguistics and clinical linguistics, with particular regard to the electrical correlates of brain activity during the understanding of figurative language and the pragmatic deficit in various clinical populations. He is co-author of several scientific articles published in international journals, focused on the mechanisms of understanding and processing pragmatic phenomena such as metaphors and humor. 
He is a member of the Italian Network of Experimental Pragmatics (XPRAG.it) and the International Society for Humor Studies (ISHS).