Immagine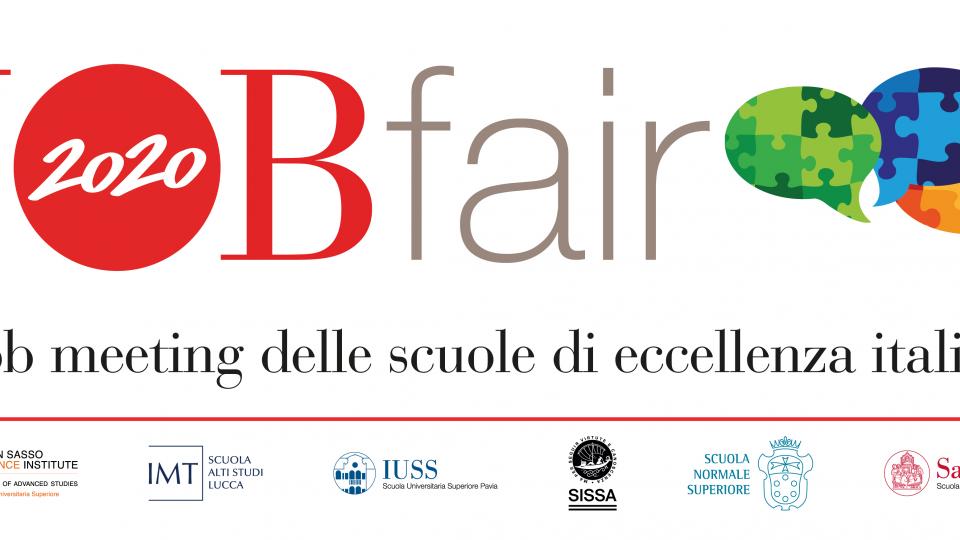 Testo
The initiative, recognized as the "job meeting of the Italian Schools of Excellence", is reserved for students of the six University Schools of Advanced Studies: the IUSS of Pavia, Sant'Anna of Pisa, Normale of Pisa, IMT Alti Studi Lucca, Gran Sasso Science Institute of L'Aquila and SISSA of Trieste.
Job Fair offers students an important opportunity to get in touch with the world of work, thanks to the organization of orientation and in-depth interviews on internship and job proposals offered by a selected number of companies which will have the opportunity to get to know Schools and Students up close.
A selected group of leading companies meets the students and alumni of the six Italian University Schools of Advanced Studies: it is the first job meeting dedicated to the talents of Scuola Superiore Sant'Anna and Scuola Normale Superiore of Pisa, IUSS of Pavia, Scuola IMT Alti Studi Lucca , Gran Sasso Science Institute of L'Aquila and the International School of Advanced Studies of Trieste.
The aim of the initiative is to create a unique opportunity to meet leading companies and human resources with a very high potential, which, after completing excellent training courses, enter the world of work, for the benefit of companies and, more generally, of the Country system.
The six institutions participating in Job Fair event represent some of the most dynamic and scientifically successful academic realities in Italy, all characterized by a strong international projection. However, they believe it is of fundamental importance to create a structural link with the best companies, capable of adequately enhancing the acquired skills and contributing to the development of the Italian entrepreneurial and economic fabric.